WHY PROBLEMS ARE THERE?
Firstly, Problems are part of our life. Here is What are Problems, why they exist, what to do when you face a problem? Let's take a deeper dive into what problems everyone faces.
Secondly, without problems, your mind will seek for new things. Our minds can't even stay in the same situation for long. The mind needs games to play to keep working. Just like our body needs exercise to stay healthy, our mind needs exercise too. Solving problems are like mind exercises. These exercises make us stronger.
"Problems make us stronger"
Thirdly, you'll get bored. Without problems, you'll get bored and boredom leads to depression.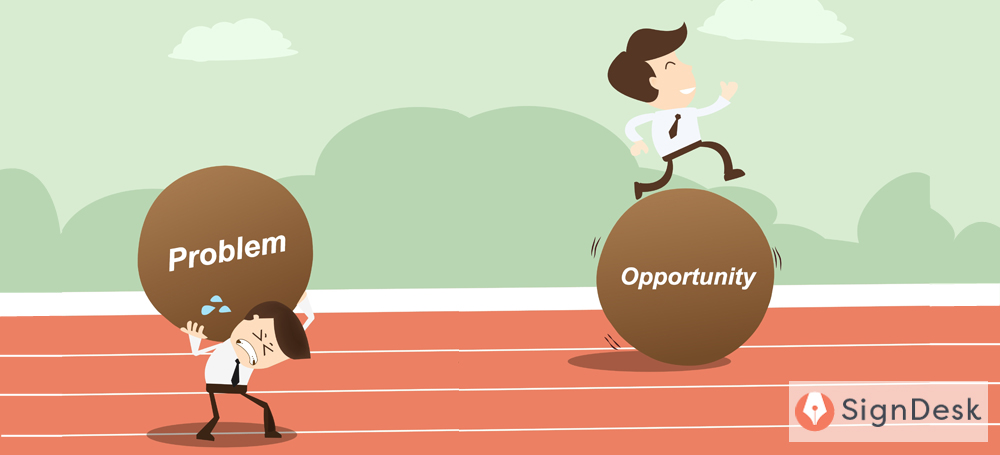 WHAT TO DO WHEN YOU FACE A PROBLEM?
It's simple. Solve them. Human minds are capable to solve any problem.
They're like a mathematics sum which involves steps to solve.
So, there are always a few steps to solve any type of problem. We just need to find the steps. If you can't find, create them.
SOMETIMES THE PROBLEM DOESN'T EVEN EXIST.
Jay Shetty is one of his podcast said:
"Ask yourself: Is this a real problem?"
For this, he explained a 5/5/5/5 Rule which says like this:
"Will this affect me for 5 days, 5 weeks, 5 months, 5 years?"
If this is a no, this is not even a problem.
If yes, then give your energy and time according to the length of the problem. For example if that person won't be with you after 5 months, then it's not a problem.
STOP CREATING PROBLEMS IN YOUR HEAD.
The human mind is also a genius in creating problems by creating fake scenarios in the head.
Clearly, Thoughts are Things. So, you may avoid extra problems by not creating them in your head.
"If you're thinking anyway, you may as well think Big"
– Donald Trump
WHEN PROBLEMS CAN'T BE SOLVED
Go to someone who would empathize with you and help you to solve the problem. If you don't have that someone, go to a therapist. If you can't afford a therapist, become your own therapist, write down all the steps you need to take to solve that problem. Write down affirmations that you've got the solution.
Do everything you can. Because if there exists a problem, then for sure, there exists some solution too. The universe always provides you the way.
"When someone is truly ready for a thing, it puts in its appearance. "
[ From the book "Think and Grow Rich"]
YES, YOU'RE STRONG ENOUGH
One thing is obvious that if you've always faced lots of problems, then undoubtedly you're strong enough. Problems always make you stronger. Just remember this whenever you feel weak.
DON'T DON'T EVER IGNORE A PROBLEM
Our society keeps telling us to be positive. Well, there is nothing wrong with being positive. But when facing a problem,  if your attitude is to become positive without even solving the problem, then no doubt you're just fooling yourself. Take action.
"Positive emotions are rewards for taking proper action."
– The Subtle Art of Not Giving a Fuck
Things to Remember regarding Problems:
 Problems make you stronger.
 Human Minds are genius, genius enough to solve any problem.
Sometimes, it's okay to share or ask for help.
Don't make a big deal out of a problem that will last shortly.
 Don't ignore a problem. Solve it.
Thoughts are Things.
No problem leads to boredom and boredom leads to depression.
Your past is not a problem."Whatever your problems are, the concept is the same: solve problems; be happy. "
– The Subtle Art of Not Giving a F*ck
Thanks for reading What are Problems, why they exist, what to do when you face a problem? Also, check Coping with fear and taking control of your anxiety during youth.
For more typical life problems go here.